End your year at Good Times Pool Hall! Thank you for supporting us through 2021, we appreciate all the hours that we get to spend with you guys at the pool hall. We know that it's been a rocky year and we've gone through some major changes. However, we will continue to improve and balance everything out for our players, and players' pockets. New Year's Eve Party – 12/31/21Good Times Billiards will be open for New Year's Eve. Join us to celebrate the new year. Free Pool 11PM – 12AM, + Extended Happy Hours. Just show up!
Updated Hours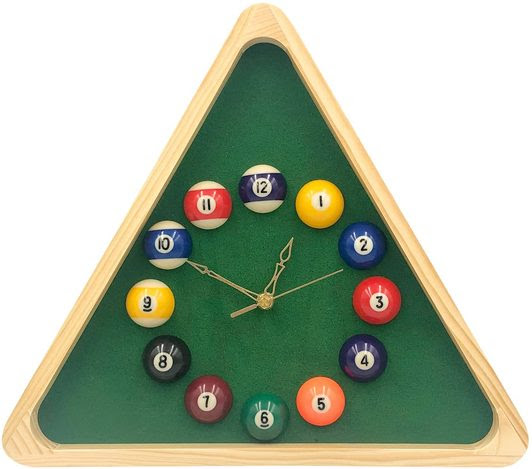 We will now be open from 2PM to 2AM Monday – Sunday.Pool Tournaments
Pool Tournaments are held every weekend.8 Ball on Friday, 9 Ball on Saturday, 10 Ball on Sunday.
Tournament Sign Up Form
Player Pricing – Starting January 1st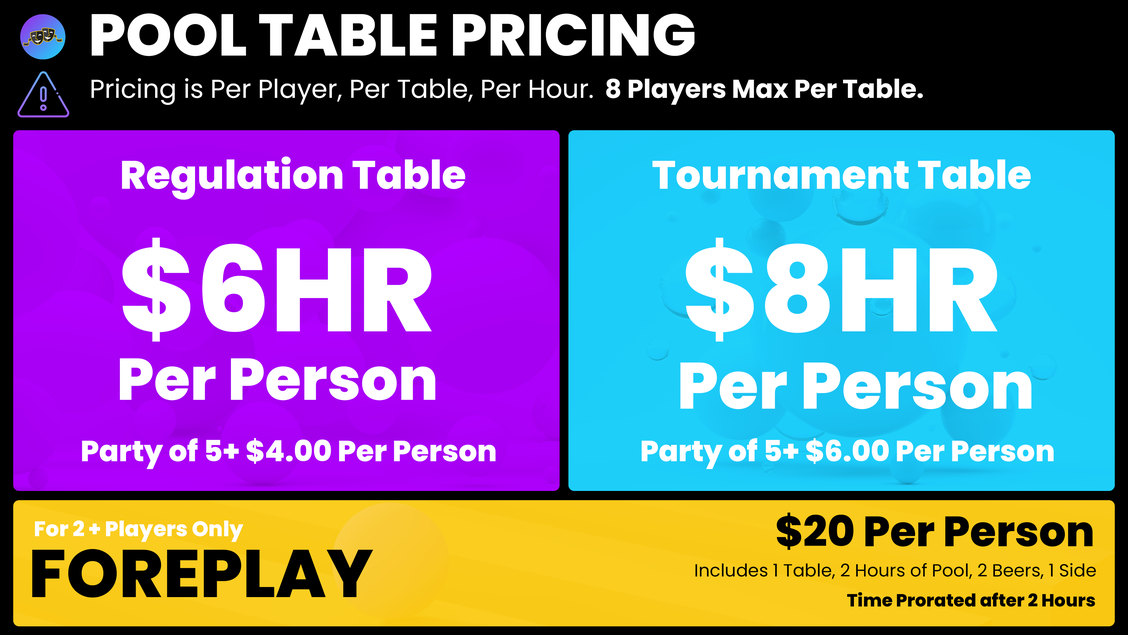 $6.00 Per Player an Hour on Regulation Tables All Week – Max 8 Players/Table1 – 4 Players = $6.00 Per Player, Per Hour5 – 8 Players = $4.00 Per Player, Per Hour$8.00 Per Player an Hour on Tournament Tables All Week – Max 8 Players/Table1 – 4 Players = $8 Per Player, Per Hour5 – 8 Players = $6 Per Player, Per HourForeplay Pool Time PackageParties of 2+ will now be eligible for our $20 "Foreplay" Package – Includes2 Hours of Pool2 Drinks Per Player (Beers or Drinks from Deli)2 Side Per Player ( Fries, Tots or Onion Rings )Beer Yards Tournament
Sign Up for our first ever 2v2 Beeryards Tournament, the classic Beer Pong Game with a billiards twist! Be the first in the west coast to experience a whole new level of billiards and excitement.What's Beeryards you ask? Imagine if you will a red solo cup spilling its life giving fluids on a billiards table and after a short and abusive union they separate. Sadly left in the wake of their failed love was Beeryards.Find a partner and sign up below.Top Team wins a $50 Good Times Gift Card, Complimentary Pool All Night.
Let's Go! Sign up!
Pinball Tournament
It's that time of the month, come jam with a great group of people! Free pinball tournament at Good Times Billiards!*Prizes for top 4 finishers and IFPA sanctioned event!!We will have a special. $100 put into the prize pot if we get 25+ players! Reminder, it is free to enter and get into top 4, so please bring a friend.*Top 1,000 IFPA players cost $5 to enter.